BFGoodrich®
Passion, pride and performance are BFGoodrich values that have stood the test of time. As a maker of superior performance tires, we're proud to say we've been passionately performance-driven since the beginning. It's what led us on the pursuit of creating truck tires tough enough to tackle some of roughest terrain on the planet, yet still maintain excellent road manners. That's why more champions of the grueling SCORE Baja races have won with BFGoodrich tires and why the tire with more rock crawling victories bears the BFGoodrich name. BFGoodrich's performance prowess doesn't stop where the pavement starts. BFGoodrich's street tires have racked up impressive accomplishments over the years — from creating the first street tire to capture the pole position at the 24 Hours of Le Mans to creating an entirely new level of street tires, the extreme performance category. So it's no wonder why top driving schools like Ford Mustang Racing School and Skip Barber High Performance Driving School, use BFGoodrich tires exclusively. Whatever thrill you're chasing, BFGoodrich® tires will make sure your vehicle's up to the challenge. The question is: Are you driver enough?.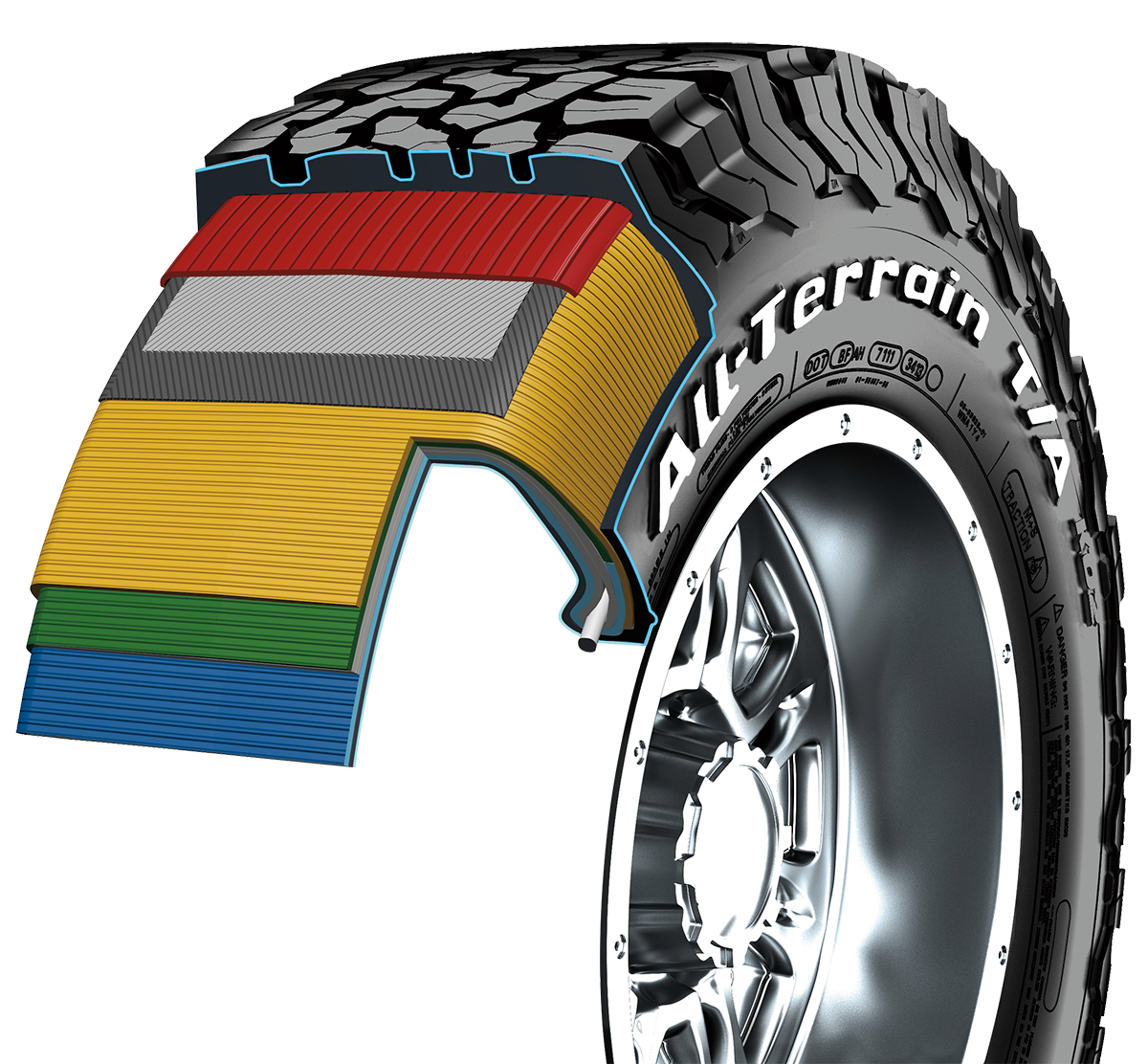 BFGoodrich® Advantage T/A®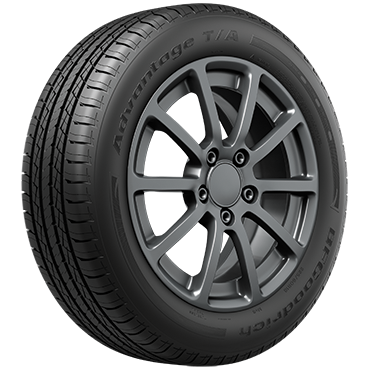 All-Season Tire for Cars, Minivans and Crossovers
Upgrade your everyday drive with performance that's anything but. The BFGoodrich® Advantage T/A® all-season tire offers responsive handling, long wear life, sporty looks and excellent traction in all weather, including light snow. Deep rain grooves give you grip and control on wet roads and in slippery conditions. So regardless of the weather, you can enjoy miles and miles of fun driving ahead. Backed by a XX,000-mile limited warranty (see Owner's Manual for details).
Features:
The BFGoodrich® Advantage T/A® gives you a smooth, long-lasting everyday drive.
Crisp handling, consistent control and a comfortable ride.
Excellent all-season traction.
Long tread life and easy maintenance with non-directional tread pattern.
Hydroplaning resistance from deep, wide rain grooves.
Terrain T/A® KO2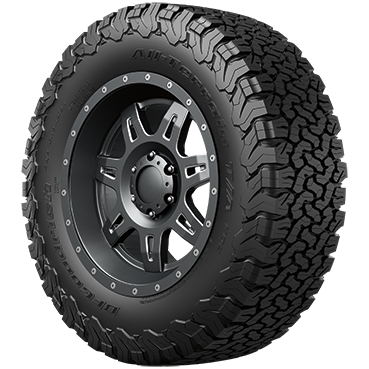 All-Terrain Tire for Trucks and SUVs
Take on the toughest conditions with confidence with the BFGoodrich® All-Terrain T/A® KO2. It's our toughest all-terrain tire. Ever. The KO2's aggressive all-terrain traction lets you get off-road more. It nimbly handles mud, snow, sand, deep ruts and furrows. Yet, it has excellent road manners and specially formulated tread rubber to resist the abuse from gravel roads. Tough sidewalls resist splitting and tearing and are designed to deflect sharp rocks, sticks and other road hazards. So whether you use your truck for hauling, plowing or just playing off-road, you can take on the harshest conditions with confidence. Backed by BFGoodrich's standard 6-year limited warranty (see Owner's Manual for details).
Features:
BFGoodrich® All-Terrain T/A® KO2 is BFGoodrich's toughest all-terrain truck tire ever.
Tough sidewalls push away road hazards and resist splitting and tearing.
Long tread life on gravel, resisting chipping and tearing.
Exceeds Rubber Manufacturers Association (RMA) requirements for severe snow traction.